Bankruptcy Myths, Rumors, and Misconceptions
Myth: Bankruptcy is immoral
FACT: I cannot change your perception of moral correctness and I don't really have any desire to try. However, I know that many people who believe this tend to point to Judeo-Christian teachings in support of their view.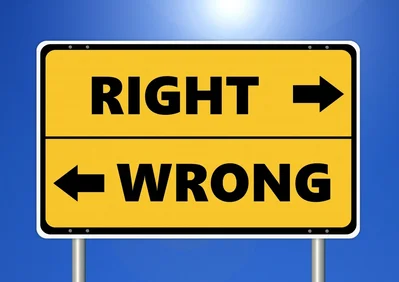 In Hebrew tradition, creditors were obligated to forgive all debts owed to them after seven years. In early Christianity, it was immoral to make money from money – charging interest on money loaned was forbidden. The law even recognized usury as the charging of unreasonably high rates of interest for money lending. The legal protections long-rooted in these historical notions are largely absent since the deregulation of the banking industry.
For many people, bankruptcy is the only remaining viable legal recourse from predatory lending practices. I would argue that, alone, has far more drastic moral implications than one's seeking relief from those practices.
However, these debates usually end where they began – with a failure to recognize bankruptcy as a legal remedy to a financial problem, rather than merely a moral consideration.
Myth: Bankruptcy will ruin my credit.
FACT: Most people who file for bankruptcy have a better FICO score within 12-18 months after a bankruptcy discharge.
However, if this is a big concern to you, you might not be ready for bankruptcy. Most people who will significantly benefit from bankruptcy already have credit problems. If your credit score is still perfect, it might be premature to consider bankruptcy.
In my seminars, I refer to credit scores as "debt scores". What is your credit score mainly used for? To determine your creditworthiness, right? To incur more debt. Most people care about their credit score because having a good one makes it easier and cheaper to do what? Incur more debt. Do you want more debt? I didn't think so.
When you are ready to pursue financial stability, we are here to help.
Myth: I know someone who charged a fortune on their credit card and bought expensive things on it. Then they filed for bankruptcy and discharged the debt.
FACT: Let's be clear – that's fraud. I've heard versions of this story for years from people when they learn what I do. However, if someone you know did this, they may have committed a crime. Incurring debts you don't intend to repay is fraud. Debts incurred fraudulently are excluded from discharge in bankruptcy. This is only fair, isn't it?
After all, bankruptcy is a right reserved for the honest debtor. It offers protection and a fresh start for good people who are suffering from financial problems; not those intentionally seeking to defraud their creditors or plan to commit theft. If you incurred debt recently that you later realized you could not repay, please let your bankruptcy lawyer know about it before filing your case so they can help you handle it legally and appropriately.
Myth: I will "go bankrupt" on certain debts and will not "include" them all.
FACT: You must disclose all debts you are aware of owing when you file your bankruptcy case. Whether they are discharged depends on several variables, only some of which you can control.
You can reaffirm certain obligations in order to continue paying them. If you reaffirm a debt, you exclude it from discharge. You can also voluntarily pay discharged debts if you choose to do so, but a discharged creditor cannot force you to pay them. You should never agree to pay any creditor during a bankruptcy without consulting with your lawyer. Doing so can have legal consequences that may not be obvious to you.
Myth: If I file for bankruptcy, I will lose all of my property.
FACT: This is in the context of a Chapter 7 liquidation bankruptcy. It is not true. Chapter 7 involves the liquidation of assets to the extent that the value of one's assets exceeds certain very generous exemption amounts. One's assets are exempt from liquidation in the vast majority of cases, which allows most debtors in Chapter 7 to keep everything they own. To protect your assets to the fullest extent possible, it is important to consult with a qualified attorney and to accurately disclose all of your property and its value. The best way to protect your assets is to be honest about them and their value.
Myth: If I file for bankruptcy, I will never get credit again.
FACT: This is not true. For some former clients, I wish I could say that it is true, however. The truth is, many people's credit score will be better than it was prior to filing for bankruptcy within 12-18 months after discharge. This is both good and bad.
Creditors know that after a discharge in Chapter 7, you cannot file for Chapter 7 again for eight years. This means that in many cases they are actually more willing to extend credit after a bankruptcy than they were before it. However, creditors also rely on your need for credit to recoup their losses. They will try to get you back into debt after a bankruptcy to make up for the loss they incurred when you discharged them. Be careful. I actually advise my clients to ignore or shred all credit card offers that will inevitably fill their mailbox following bankruptcy for this reason.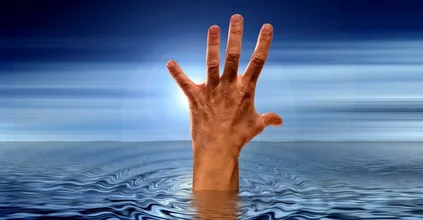 After your bankruptcy, you will have a debt-free fresh start. Why spoil that by immediately incurring new debt? It is a trap that you do not want to fall into. The goal of your bankruptcy is to eliminate that stress from your life once and for all. During your case, you should be actively trying everything in your power to get your cash flow under control so that you are no longer in need of credit to survive.
I believe any attorney that does not point this out and give you the resources needed to turn your life around is remiss in their duties. It is one thing to file your case and represent you during bankruptcy. It is of little help, however, if it does not resolve the underlying problem.
As for home ownership and car purchases, you can and will own these things again if you choose after bankruptcy. It may take some time and a real effort on your part, but doesn't every accomplishment?
Myth: Most debts are not dischargeable in bankruptcy.
FACT: Like many myths, this one is partially based on truth. What makes it a myth here is the word most. Some debts are non-dischargeable; but not most. Non-dischargeable debts include domestic support obligations, some tax obligations, most student loans, personal property damage caused by driving while intoxicated, and debts incurred through fraud or misrepresentation. A qualified bankruptcy lawyer can advise you on which debts you can expect to discharge in bankruptcy and which of your specific debts you cannot.
Myth: Only irresponsible people file for bankruptcy.
FACT: This could not be further from the truth. A financial crisis can happen to anyone. People from all walks of life, of every profession, and of every background have and will suffer from financial difficulties, whether it is their fault or not. Bankruptcy is one way of dealing with financial hardships and it has been utilized by many people you know and respect, including Henry Ford, Milton Hershey, Walt Disney, Thomas Jefferson, Abraham Lincoln (and more recent presidents), etc. Choosing to file bankruptcy is a decision to do something about your financial problems. Doing nothing is a far less responsible course of action – or inaction.
Myth: You can only file for bankruptcy once.
FACT: Again, not true. There is no formal limit to the number of times you can seek bankruptcy protection. There are, however, limits on how frequently you can do it and in what manner. The mandatory time period between filings depends on the chapter of bankruptcy you have filed under in the past and the chapter under which you are contemplating filing now. I recommend that you seek a qualified bankruptcy lawyer for an explanation of these requirements if they concern you.