About Our Michigan Bankruptcy Law Firm
Our Livonia, Michigan bankruptcy law firm is dedicated to the success of clients in financial distress. Our own innovative tools, unsurpassed service, and a compassionate approach to legal representation set us apart. We do it all with affordable rates and easy payment plans. We have done this from the very beginning.
Our Story
Long before starting a bankruptcy law firm, Jared Loyal Haddock worked full time as a business account customer service representative and product distribution analyst in the automotive supply chain. He did this while earning his Bachelor of Business Administration in Management of Information Technology, graduating Summa Cum Laude. Jared then worked as a computer applications and e-commerce development project manager for a national consortium of independently owned service contractors before earning his Juris Doctor degree from Wayne State University Law School in Detroit, Michigan.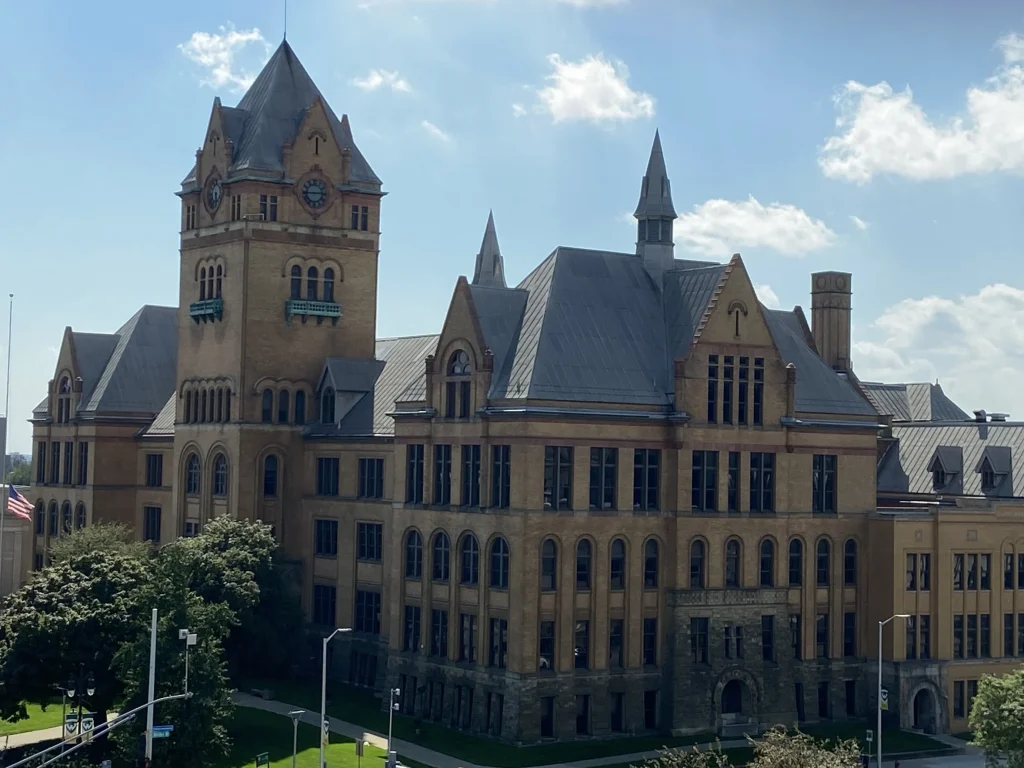 Jared Haddock was a law clerk for a large bankruptcy law firm in southeast Michigan while in law school and as an associate of the firm afterward. He enjoyed meeting insolvent clients who sought to improve their financial condition. But, Jared knew their transitions toward financial stability would be better served with more personal attention and guidance. He also knew most Michigan bankruptcy law firms could not provide the level of service he envisioned. That kind of service and attention is hard to find in large law firms.
We Started Fresh.
In 2006, Attorney Jared L. Haddock founded the Law Offices of J. L. Haddock, PLLC, and "A Better Future Law Firm." The firm focuses primarily on Chapter 7 and Chapter 13 bankruptcies. Relying on his earlier experience in business software application development, Jared built a practice around streamlining the process and focusing his attention more on people than case volume.
We strive to serve our clients with the finest quality affordable legal representation available. Our commitment to understanding the needs of individual clients with compassionate professionalism sets us apart from other bankruptcy firms.
This is a Michigan Bankruptcy Law Firm Unlike Any Other.
There is no shortage of qualified bankruptcy firms in Michigan. Some law firms file thousands of bankruptcy cases that make clients feel like they are on a legal assembly line. Clients go to a free initial consultation and meet with one lawyer. Then, they review and sign documents with another lawyer that were prepared by a clerk or even a third lawyer. They attend a hearing with a fourth lawyer. Any additional hearings or amendments involve different lawyers each time. I have seen cases at other firms listing as many as seven different attorneys from filing to completion. That is simply not acceptable. People deserve better representation, even if they don't realize they do.
So, why does this happen? It happens because most bankruptcy law firms focus on maximizing case volume, rather than on helping people. Yes, some bankruptcy law firms brag about how many thousands of cases they handle. That's great…for case handlers. Trust me, that's nothing to brag about.
Here, we help people. I honestly wish we didn't have to, though. I mean, I'm not hoping to set any records for the volume of bankruptcy cases we file. My firm is not trying to file every bankruptcy case in Michigan. I take far greater pride in really knowing and understanding each one of the clients we help succeed.
Why? Well, mostly because I genuinely like and respect the people I get to help. But, it also makes me even better and more effective when I help the people they refer to me next. I frequently remind clients, "The good news is, you are not alone; the bad news is, you are not alone."
The Success of Our Bankruptcy Clients is Everything to Us.
Our offices and staff are smaller than many of the big, impersonal law firms in Eastern Michigan. But, but don't let that fool you. Our law firm aggressively fights for clients when needed with all the resources that usually only larger law firms employ. We just manage to do it far more efficiently through the utilization of streamlined systems and proprietary back-end applications. Jared developed these tools so we could provide more personal attention to the specific needs and goals of our individual clients. This is how his earlier experience makes a huge difference in the services we offer. We are uniquely tailored to provide unsurpassed service and personal attention to our clients.
Since its founding, our bankruptcy law firm has set itself apart to earn a remarkable reputation among our clients. Jared genuinely values each and every client and works diligently to ensure their long-term financial success, including the elimination of overwhelming debts holding them back.
We don't judge our clients and how they ended up in our office. Our goal is to help clients get financially stable as quickly and painlessly as possible with dignity and respect.
Our Michigan Bankruptcy Method Works.
Our clients know we care about them. They routinely refer their friends and family members in need of our services. In fact, the vast majority of our clients were referred to us by other clients. We are proud of that, considering how few people openly discuss their financial hardships or bankruptcy with others. We feel this is a sign not only of the quality of our bankruptcy services but also of our philosophy that there should be no shame in becoming debt-free. See some of the feedback our former clients have said about their experiences with our bankruptcy services.
We hope this brief introduction gives you an idea of our values and provides some insight into who we are. However, the best way to get to know us and find out if we fit your needs is to meet us. We look forward to meeting you and being part of your future financial success story. Please contact us to find out more or to schedule your free consultation at (734) 427-7000 or (888) 942-0888.